Depeche Mode: Memento Mori Tour
By Abbie Lee Short
Created May 11, 2023, updated Jul 7, 2023 in
General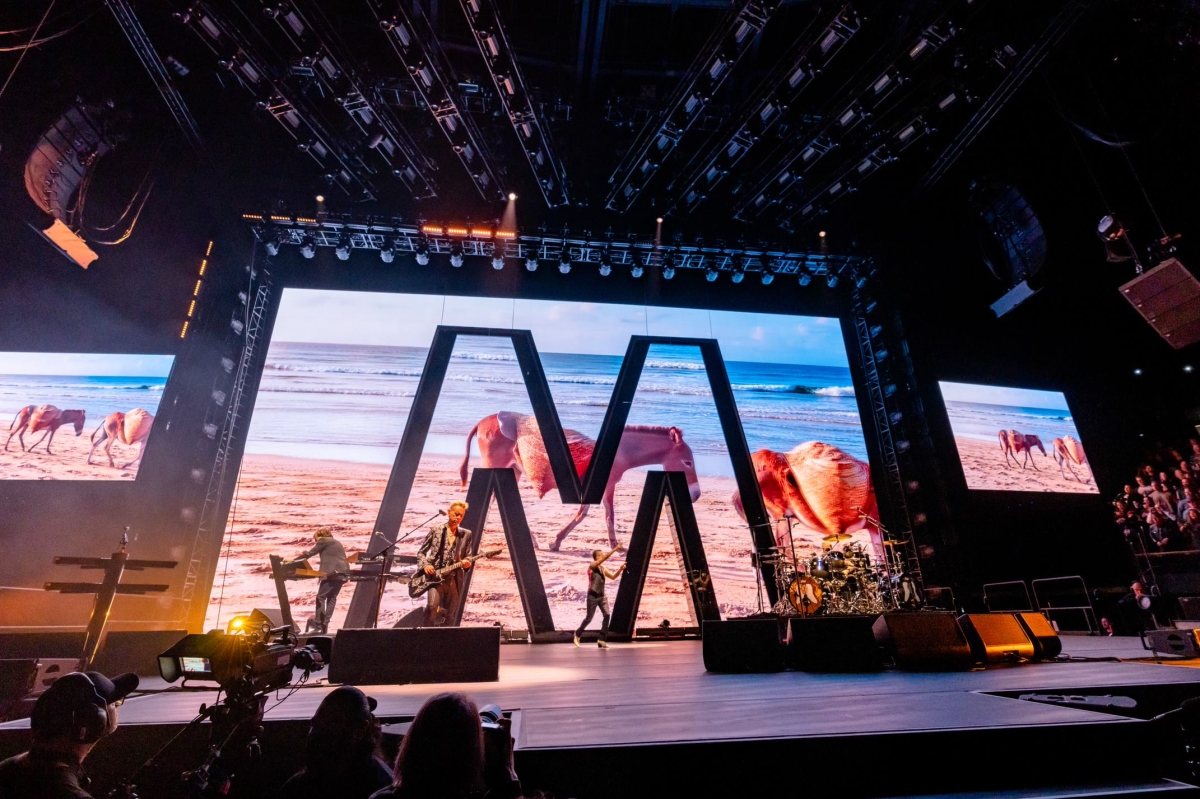 Embarking on their first campaign since 2018's Global Spirit Tour, and Dave Gahan and Martin Gore's first tour as a duo following the passing of Andy Fletcher, Depeche Mode and their crew will traverse over 70 locations - presenting 15 albums and four decades worth of material, including tracks from the band's latest studio album, Memento Mori, to live music fans throughout the United States.
Lighting Designer, Jason Baeri was brought onboard to help realise the production design, based on a concept by Creative Director, Anton Corbijn. "He's a brilliant guy to work with," Baeri said, highlighting the influence of Corbijn on the band's creative output. "This is my first time working with him and the band. I am consistently blown away by their stage presence and their seemingly endless supply of energy. They go all out every single night. There isn't an audience member there that doesn't feel the entire band connecting to them and sharing that energy."
Baeri shed some light on the unique stage design: "Anton Corbijn had this idea for a big scenic 'M' on the stage. It was meant to be not only a video surface, but a monolithic statement piece on stage that would tower over the audience."