Light Humor Survey Contest!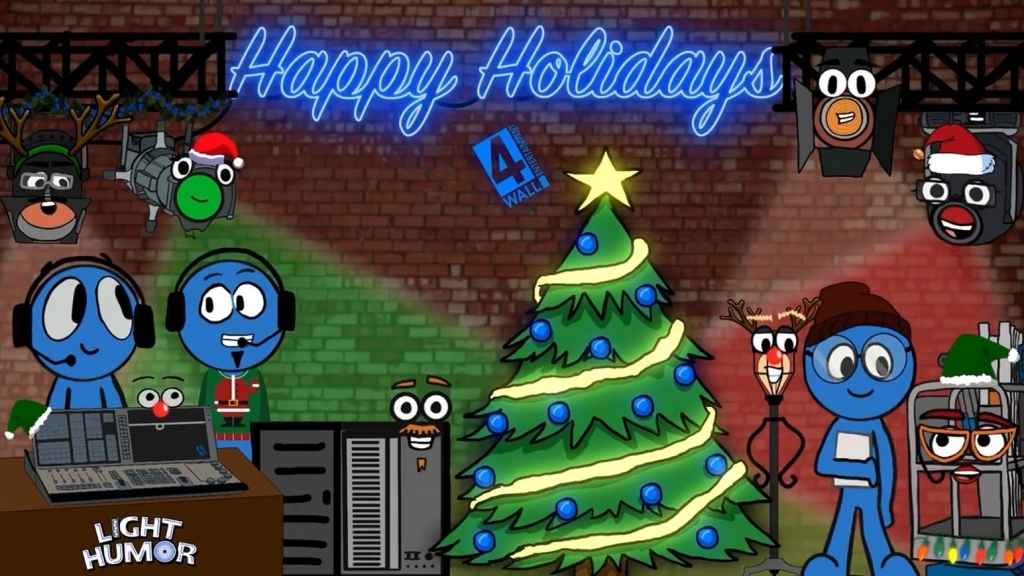 We started the Light Humor series as a way to add some humor to the dark times our industry is facing and hope it has succeeded in that effort. We're currently working on episode 5 which will feature a ring light at a bar... Look for that episode to be released in February of 2022.
Now to test your knowledge of the first 4 episodes of Light Humor! Answers to the questions can be found in the videos, which we've listed below for your reference. 
We will randomly select 10 winners from anyone who gets all the questions right! Winners will be notified on December 29th by the email provided in the survey and on 4Wall's Facebook page.
First Prize: $300 USB Acer Monitor, t-shirt & beanie
2nd Prize: $100 Ogio Jacket, t-shirt & beanie
3rd Prize: $75 Backpack, t-shirt & beanie
4th-10th Prizes: T-shirt, beanie, and Par Can shaped USB Charger
(On a phone scroll to the questions by touching the logos or text and scrolling up with your finger.)
---
Create your own user feedback survey
---
---
---
---