4Wall Boston GM Steve Way Wins Judy Brillhart, CSEP Presidents Award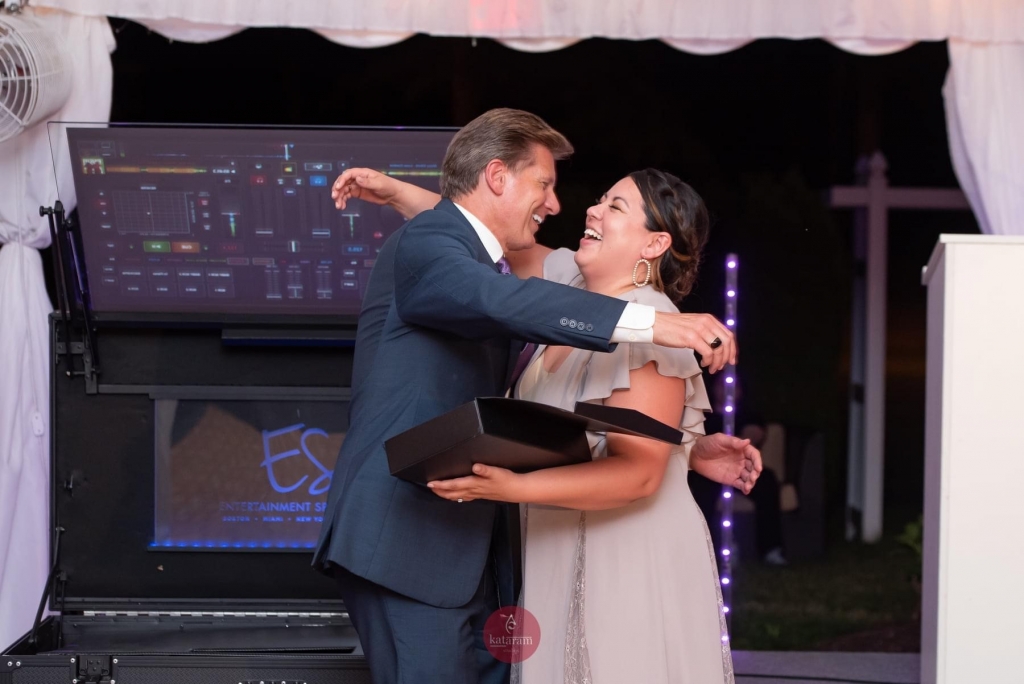 Last month ILEA (International Live Events Association) Boston held their annual Heart & Soul Gala at Lake Pearl Wrentham. The event recognizes members who have made outstanding contributions to the chapter.

This year, 4Wall Boston GM Steve Way was awarded the Judy Brillhart, CSEP President's Award. This award honors a current member for their significant contribution to the current President's term in office. This award is named after Judy E. Brillhart to commemorate her service as President of ILEA International in 2015-2016. 

4Wall's Drew Quinones sat down with Steve to ask him a few questions regarding this notable achievement. 
Drew Quinones: First off, congratulations again on the award! Tell me a little bit about ILEA Boston. 

Steven Way: ILEA, founded in 1987, stands for the International Live Events Association. It is the principal association representing creative events professionals globally. Members are part of local chapters across the United States, Canada, and Europe, with my "home" chapter being Boston. Members come from all areas of the live events industry, including event professionals/planners, caterers, entertainment companies, venues, decor, technical services, etc. 

DQ: How long have you been involved with the association?
SW: I first joined in 2002, but my "drank-the-kool-aid" moment came in 2006 when I won an educational scholarship to their annual conference (then called Eventworld), which took place in Hawaii. Tough, right? That is also when I began my ILEA leadership journey, being elected to the Boston Chapter Board of Directors, following by becoming Chapter President and then serving on the International Board of Governors. (This picture is from my first ISES/ILEA Eventword conference - yes, that is really me surfing)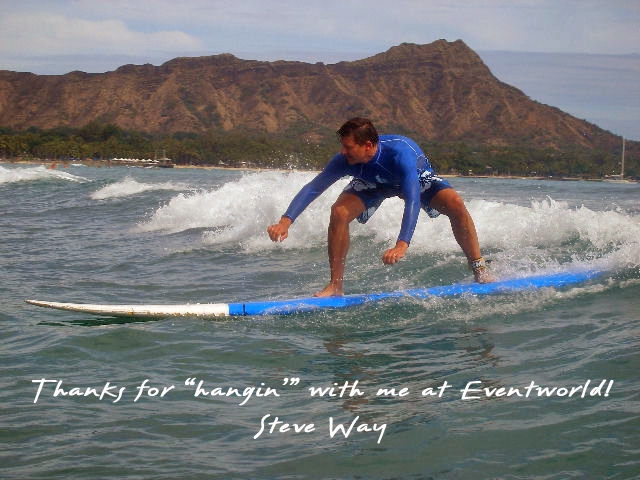 DQ: What does winning the award mean to you professionally and personally?

SW: I was blown away and completely humbled by receiving this award named after an incredible leader, dear friend and past International President, Judy Brillhart. That said, my involvement in ILEA has never been about awards. It has always been about listening, learning, mentoring and networking with other event industry professionals, then taking all that knowledge back and applying it every day with my team at 4Wall Boston. I truly believe that makes me better at my job. 
DQ: Was this the first Gala you attended since the shutdown? How mad would you have been to give your speech over a Zoom call? 

SW: It was! Everyone who attended was so happy (and ready!) to gather again. If this Gala had been virtual, I only would have had to worry about dressing from the waist up…including the hair, of course. Ha! 
DQ: Final thoughts?
SW:While it is normal to want to "monetize" the value of your membership or volunteer involvement in any industry association, I would say you need to step back and see the bigger picture. At networking events, stop selling and start listening. Ask questions about member's challenges and needs, then steer them to solutions. Recognize that those solutions may not always be for our products or services, but I can guarantee that member will remember who listened and helped them. That lasts longer than any cold call or business card solicitation and often turns into future long term business, along with strong references to other potential customers.