Extended reality studio SmartStudio XR opens at Royal Lancaster London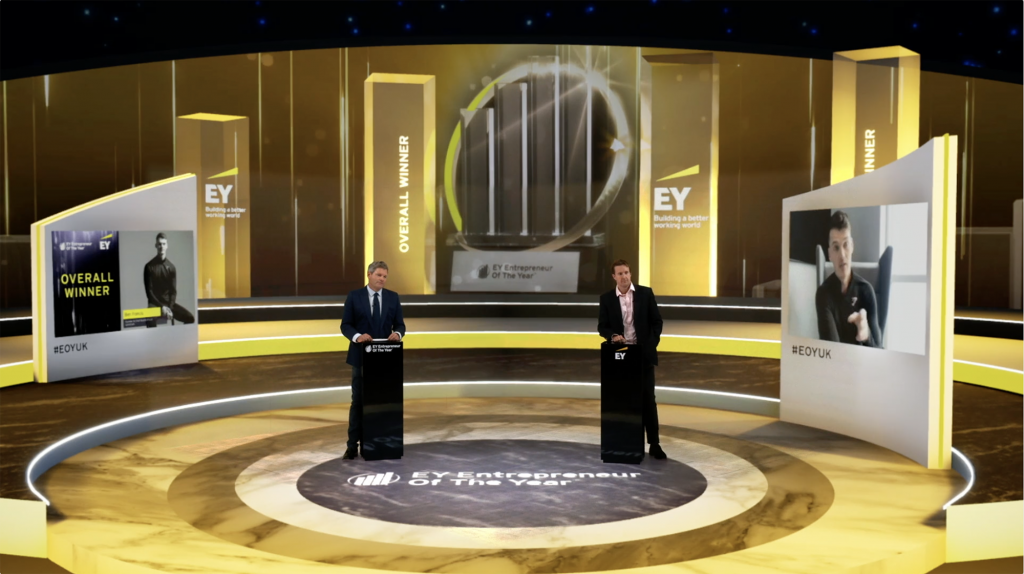 SmartStudioXR brings the latest in extended reality (XR) technology to London, enabling custom 360-degree virtual worlds to appear behind physical presenters. The XR technology blends the physical with the virtual to create immersive 3D spaces and endless creative possibilities for virtual and hybrid event sets.
The studio is made up of a 10-m wide high-resolution LED stage, including LED floor, broadcast cameras and TV-ready lighting, so presenters can experience the set as if it were a live event, interact with a live LED backdrop and see themselves in a virtual XR world.
SmartStudioXR incorporates a range of mixed reality technologies, including augmented reality objects, gesture-touch interactivity, live streaming feeds, interaction with a virtual audience and Powerpoint presentations/video content operated by the presenter.
"As we look forward to physical events coming back as soon as possible, we are proud that SmartStudio XR enables our clients to deliver incredible virtual or hybrid events without limiting their creativity."  Says Darren Poultney, Global Client Strategy Director at Smart AV. "The capabilities of XR are evolving every day and we can't wait to see more exciting innovation take place at SmartStudio XR."
Located at Royal Lancaster London, opposite London's Hyde Park, SmartStudioXR is also available to hire for hybrid events, with a wide range of on-site facilities available to event organisers and attendees.
To find out more about SmartStudioXR or to book an appointment click here.
<div style="padding:56.25% 0 0 0;position:relative;"><iframe src="https://player.vimeo.com/video/438162467?badge=0&amp;autopause=0&amp;player_id=0&amp;app_id=58479" frameborder="0" allow="autoplay; fullscreen; picture-in-picture" allowfullscreen style="position:absolute;top:0;left:0;width:100%;height:100%;" title="SmartStudio XR: Extended Reality Studio"></iframe></div><script src="https://player.vimeo.com/api/player.js"></script>