Faces of 4Wall: Mike Gold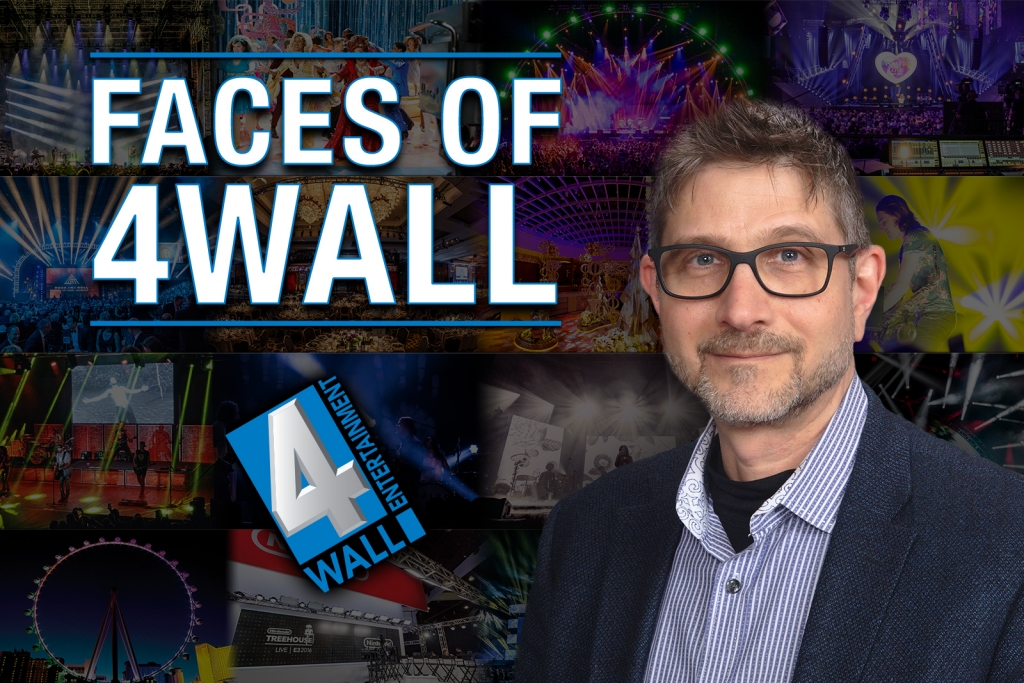 With the recent growth of 4Wall Entertainment, we wanted to shed some light - pun intended - on our experienced and knowledgeable staff that continues to be the driving force behind our "Large Enough to Service, Small Enough to Care" slogan. These words have shaped 4Wall since its inception in 1999, and that's due to the incredible staff that treats every client and piece of gear with care, dedication, quality, and expertise which have become the hallmarks of 4Wall.
Mike Gold - Senior Account Executive
Mike Gold has been involved in the lighting industry for 25 years. However, like some of us, a career in the lighting industry wasn't always a clear path for Mike, who said he had different aspirations in life.
"I started off wanting to be an actor and got a BA from the University of South Florida in acting," Mike explained. "I quickly realized if I wanted to work in the 'Biz', I needed to hone other skills."
Mike spent most of his undergrad years in the scene shop and lighting booth. When he wasn't auditioning, performing, or in class, he worked closely with the scene shop as a carpenter and with the electronic department hanging and focusing lights.
"I learned the Strand Light-Palette and was the ME/board-op for a student production of Clive Barker's Hell-Bound Heart," Mike explained. "We had so many cues in that show with such a primitive console. I was very proud of the effects we came up with."
From '92-'94, he was at the Utah Shakespearian Festival and worked as a team member on the stage crew for The Adams Theater.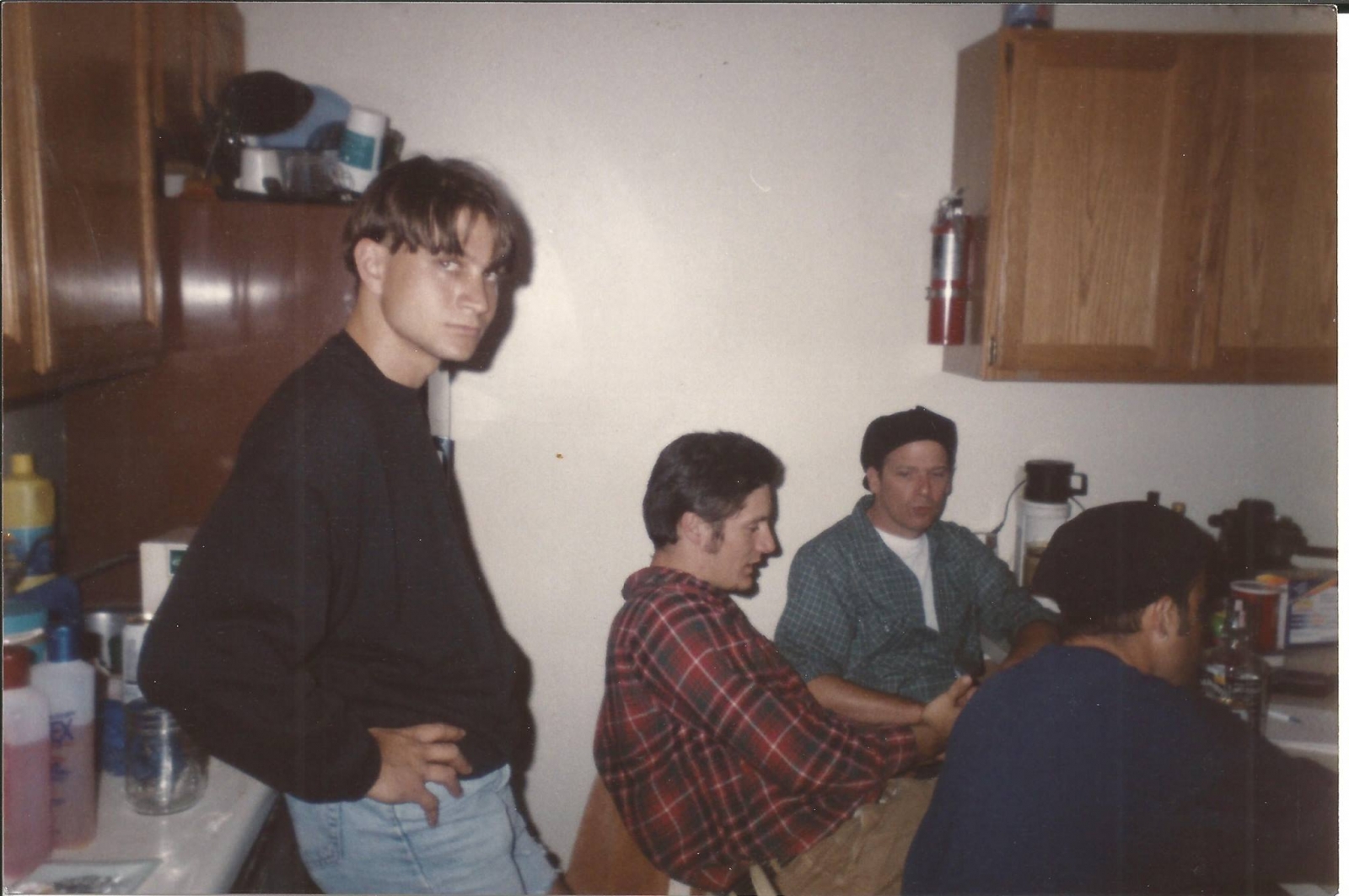 (Mike at a production meeting in 1992 at the Utah Shakespearian Festival.)
"I was paid a whopping $155 a week, working 90 hours and I loved every minute of it," Mike said. "It was tough and grueling with long hours, but I learned a lot about how a professional theater company operates."
After the '92 season, Mike returned for the '93 season as a props artist during the "build" and was the Scenic Crew Lead  for the Adams and Randall Theatres for the "run."
"My responsibilities increased, but I worked only 70 hours a week and made a bit more money," Mike said. "I joked at the time that I worked for free 'cause I loved it so much and they paid me for my one day off a week."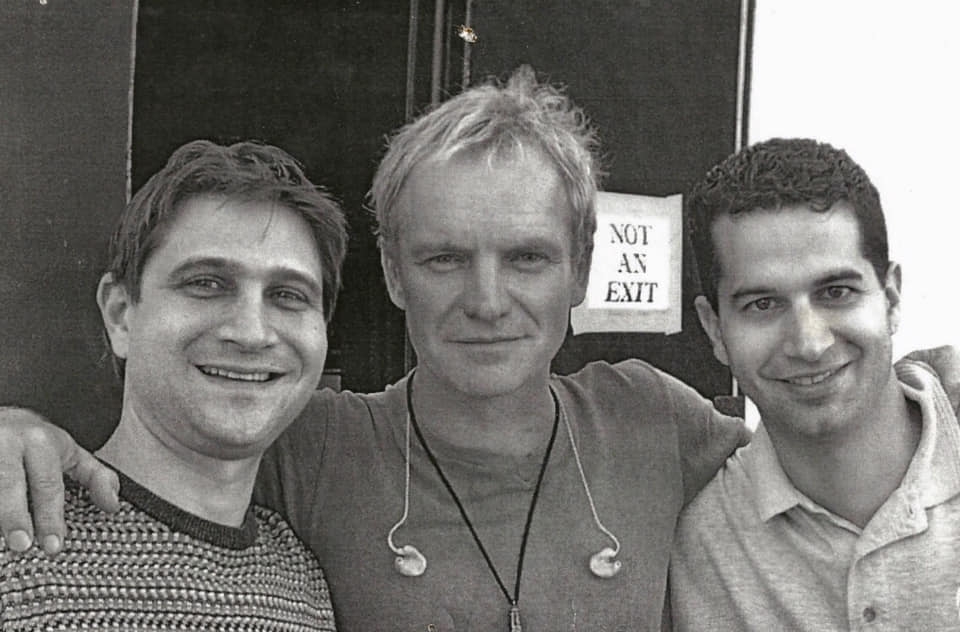 (Mike, Sting and Mike's friend Manuel)
From '94-'96 Mike freelanced as a lighting guy for Miami Beach gigs. We'll let him tell you about his most memorable story during that time in his own words.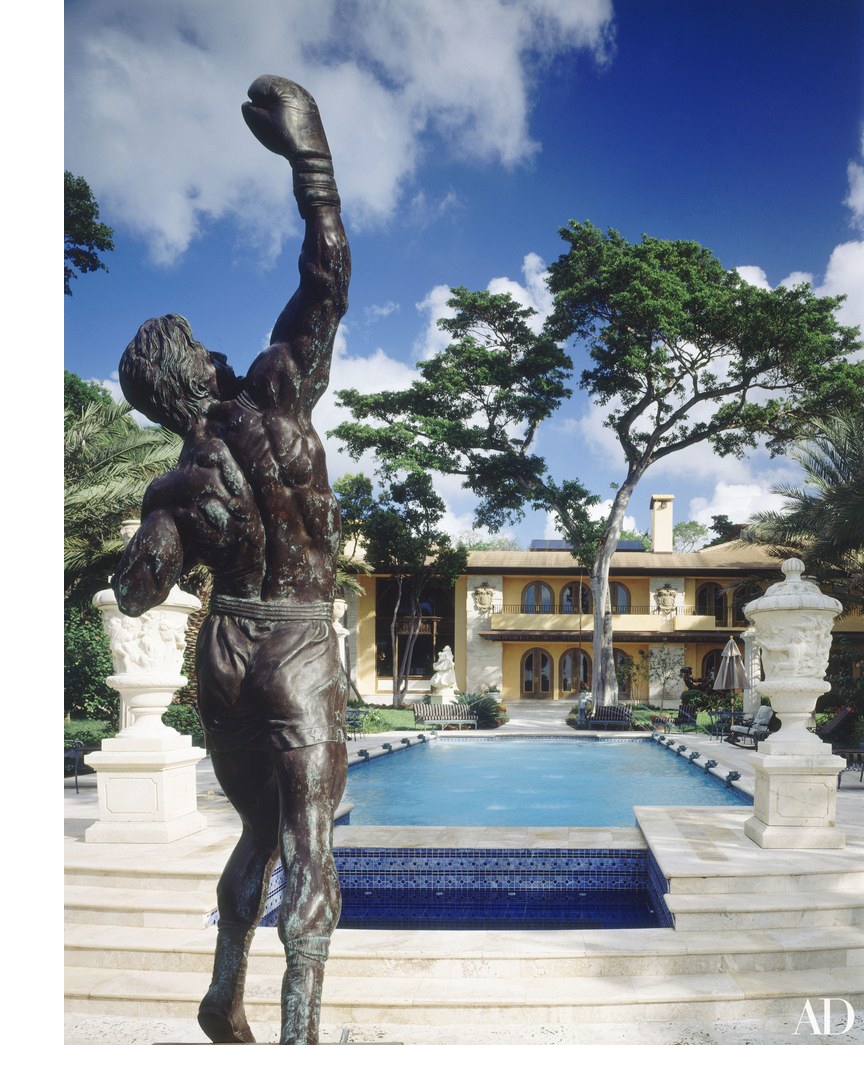 "Sylvester Stallone's 50th birthday party was the same day as my son's Bris, July 6, 1996. After the ceremony, the Rabbi handed me a piece of gauze with my son's foreskin in it with instructions to bury it before sundown in a sacred place."
Mike continued, "Fast forward to 5 hours later. I was setting uplights around Stallone's property, reached into my pocket and noticed I still had the gauze. I was at the base of a bronze statue of Rocky and figured 'it's as sacred for me as anywhere else'. I dug a hole & buried my kid's foreskin next to the Rocky statue."
In '96, Mike planted his roots for a 17-year stint at Stage Equipment And Lighting (SEAL). He started at the bottom rung in the rental shop but had high aspirations of being in the sales department. After a few years working in several different departments, he finally was going on site visits, drawing up designs for installs. In 2007, Mike and his team were brought in by Miami Dade College to light the Freedom Tower in Miami, a job he's still very proud to have worked on.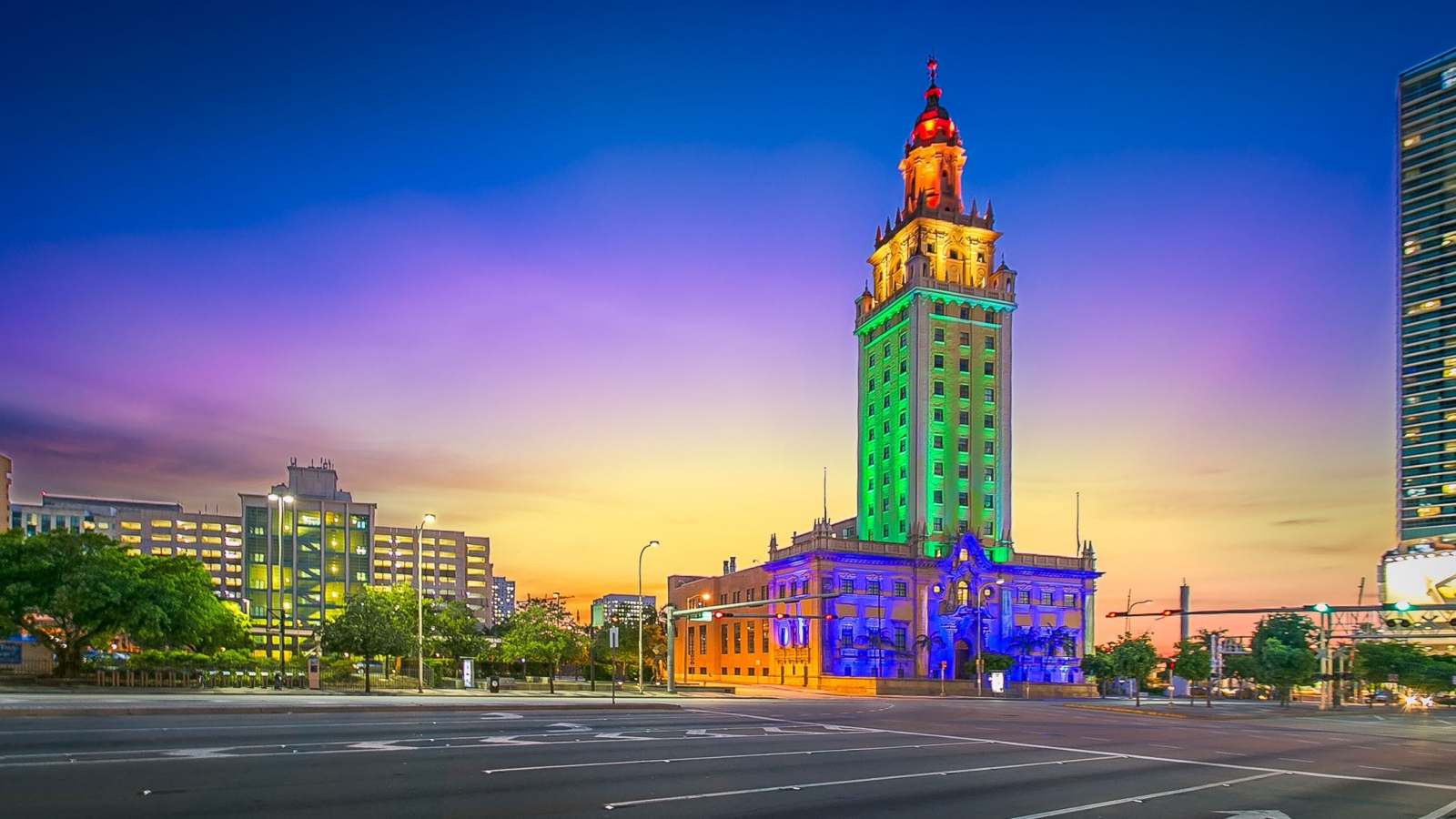 "The Freedom Tower was used in the 1960s as a processing & documenting facility for Cuban refugees escaping Fidel Castro's Communist regime," Mike explained. "It was a high-profile project that was executed flawlessly. There's not a broadcasted Heat game where the Freedom Tower isn't shown at least once."
In 2013, Mike moved to Sin City to work with TMB before heading back to SEAL until the summer of 2017. That's when his career at 4Wall DC took off and he hasn't looked back since. 
"4Wall is never boring and the people I work with are true professionals" Mike exclaimed. "I appreciate the team I get to work with each day."
While at 4Wall DC, Mike has helped out the legendary Wolf Trap and Echo with gigs, but his favorite client is Passion Church, DC.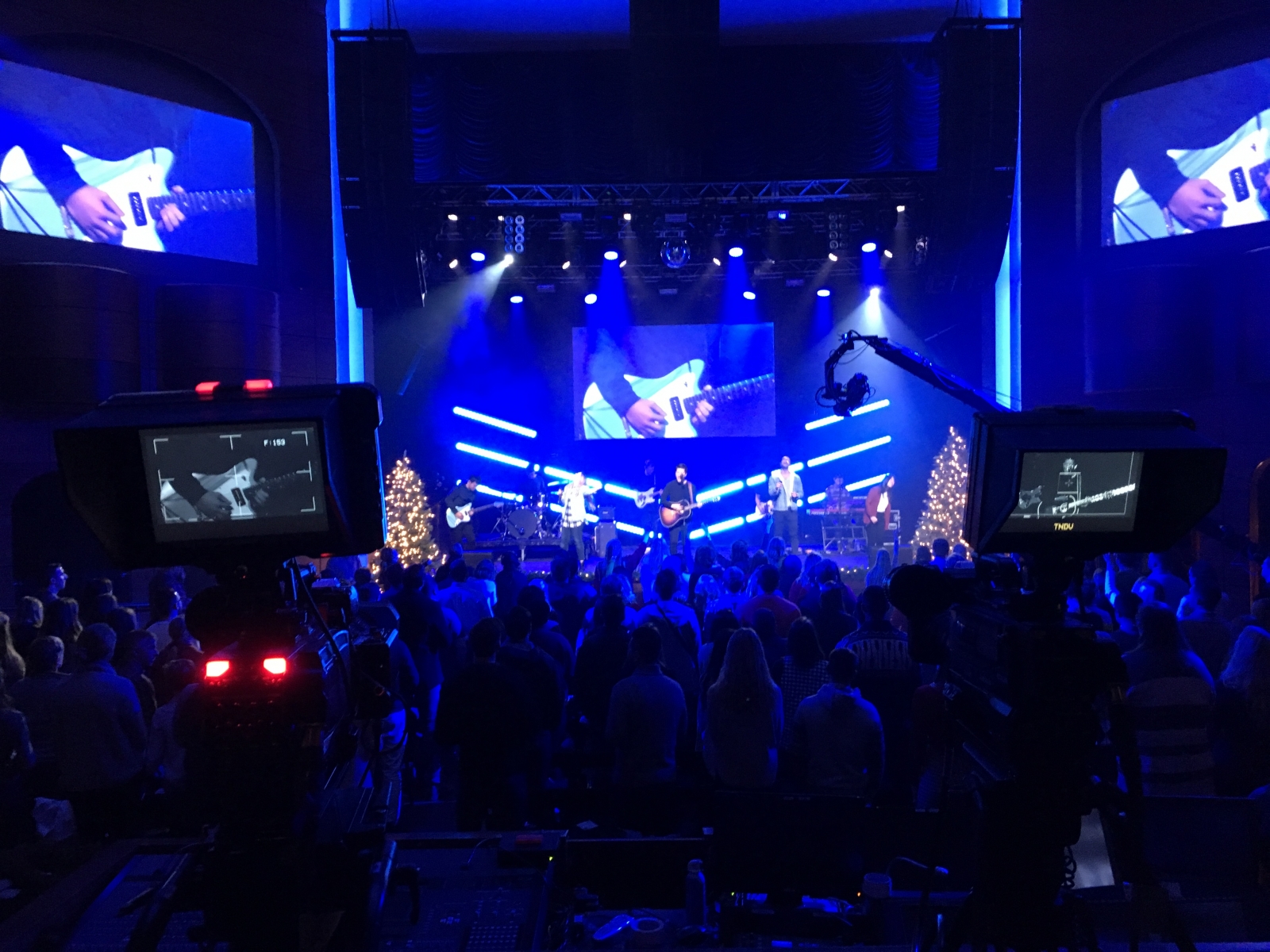 "They have been loyal and steady for me these last couple years of years," he said. "We've upgraded their rig a few times and it looks great this year."
When asked if he had any advice for students interested in getting involved in the industry, some sound words from his dad came to mind.
"Keep your eyes and ears open and your mouth shut. Treat the bosses stuff as if it was yours. Treat people with respect. Check your ego at the door. Show up early and stay until the job is done. Don't complain. Be the person to go get the job done right. And smile often."
Great advice, indeed, Mr.Gold.