4Wall Entertainment Adds Chauvet Professional Maverick MK Pyxis and MK3 Wash To Inventory
By Drew Quinones
Created Jan 23, 2018, updated Mar 31, 2020 in
General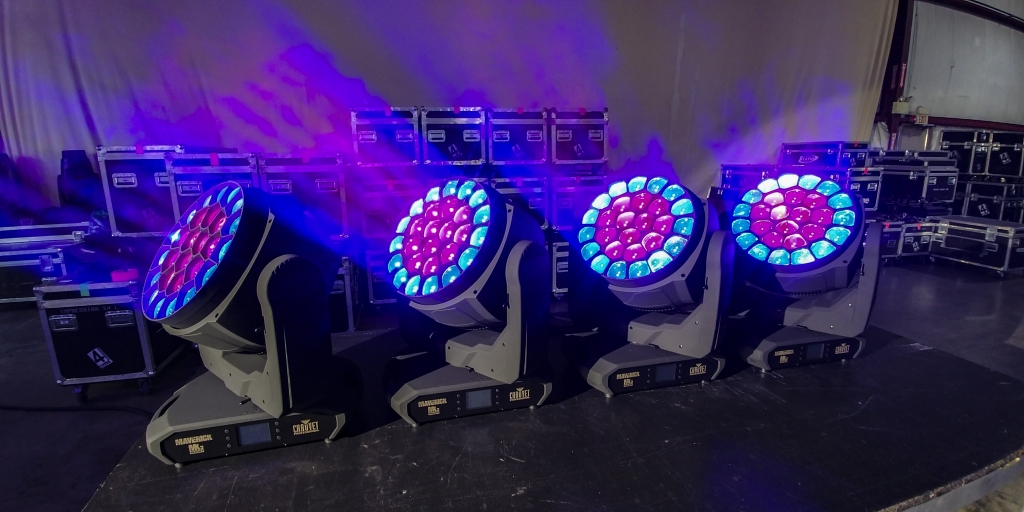 Chauvet Professional recently released a press release regarding our purchase of Chauvet Maverick MK Pyxis and Maverick MK3 Wash fixtures. Read the full story reprinted from Chauvet Professional below.
LAS VEGAS - "Expanding creativity" is a phrase Chauvet Professional has used to describe the impact that its new Maverick MK Pyxis is having on lighting design. Now the revolutionary moving wash/beam will be opening creative horizons for even more designers, thanks to the decision by 4Wall Entertainment to add the versatile fixture to the company's rental inventory.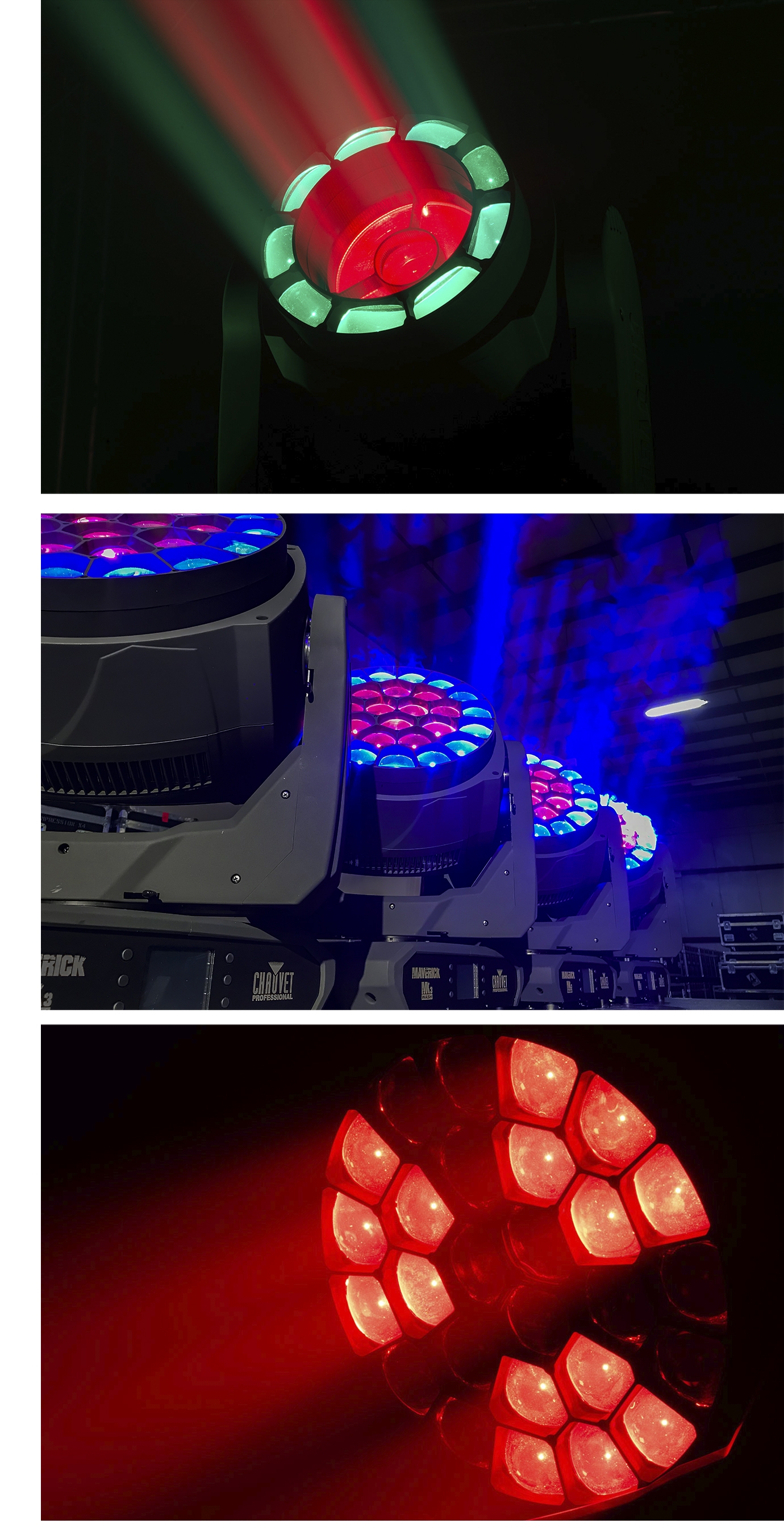 Featuring a ring of nine 15-watt RGBW LEDs with a zoom range of 7° to 45°, a high output 60-watt RGBW LED center pixel and continuous 360° pan/tilt movement, the Maverick MK Pyxis is capable of creating an endless variety of looks. This versatility, along with the fixture's bright output and reliable performance, played a key role in 4Wall Entertainment's purchase decision.
"We supply gear to numerous market segments, and we see the Maverick MK Pyxis being a very valuable fixture for many applications," said Wes Bailey, VP of M&A and Product Strategy at 4Wall Entertainment. "The endless eye candy looks you get with the Pyxis played a big role in our decision."
In addition to the Maverick MK Pyxis, 4Wall Entertainment added the Maverick MK3 Wash to its rental stock. The company will be using the high-output wash fixture, which is powered by 27 (40-watt) Osram RGBW LEDs, on Romeo Santos' 2018 "Golden Tour" that starts in February.
"The Maverick MK3 is the perfect fixture for numerous 4Wall clients who require a wash that is bright, can be pixel mapped, and is available at an affordable price," said Bailey. "We are excited to add this fixture, as well as the Pyxis, to our inventory. These fixtures give our customers excellent lighting solutions that weren't previously offered in our inventory."
Albert Chauvet, CEO of Chauvet, was equally enthusiastic about 4Wall Entertainment's purchase. "Through its commitment to customer service, 4Wall Entertainment has established a large and loyal following in our industry, so their purchase decision will create even greater exposure for the Maverick MK Pyxis and Maverick MK3 Wash," he said. "We're humbled and honored by the confidence that they have shown in the Maverick series and Chauvet Professional."