4Wall Hosts Barco Event Master Specialist Class
Las Vegas- 4Wall Las Vegas hosted a Barco Event Master Specialist class this week. This hands-on training involves setup and operation of Event Master series products, preparing operators to utilize E2 and S3-4K processors and their controllers for widescreen and multi-screen applications. Our very own Greg Parker was the instructor for this week's course.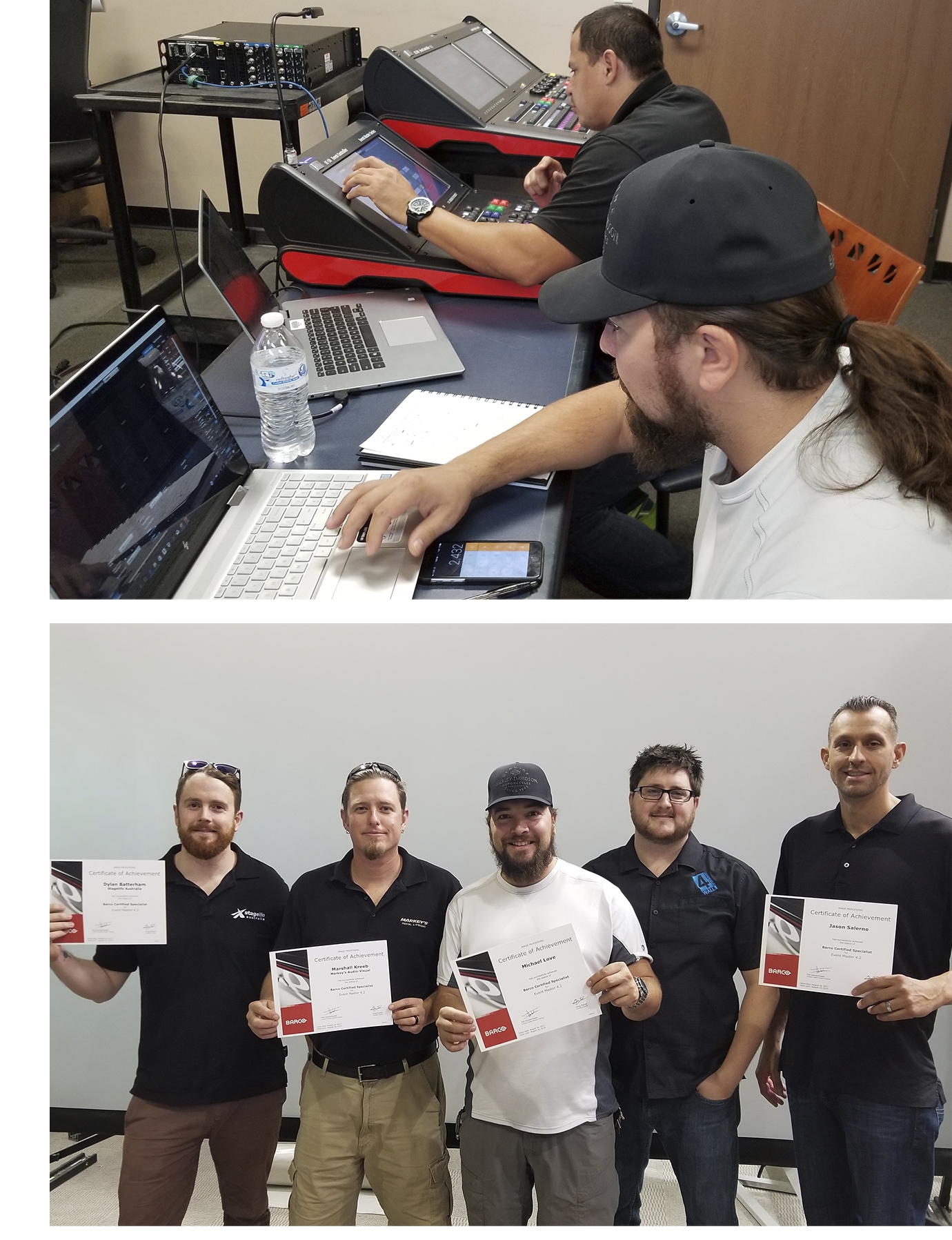 "First off, thanks to everyone for their hard work and participation," said Greg. "Since I've started teaching this course in 2015, I've really enjoyed helping others learn to adapt such a great platform to their needs. This group was very responsive to instruction and they are definitely ready to put the system to work."
Congratulations to the newest Barco Certified Specialists! Dylan Batterham, Marshall Kreeb, Michael Love, and Jason Salerno.