4Wall Donates Lighting for In the HeightsShow at Super Summer Theatre
By Drew Quinones
Aug 3, 2017, updated Apr 17, 2023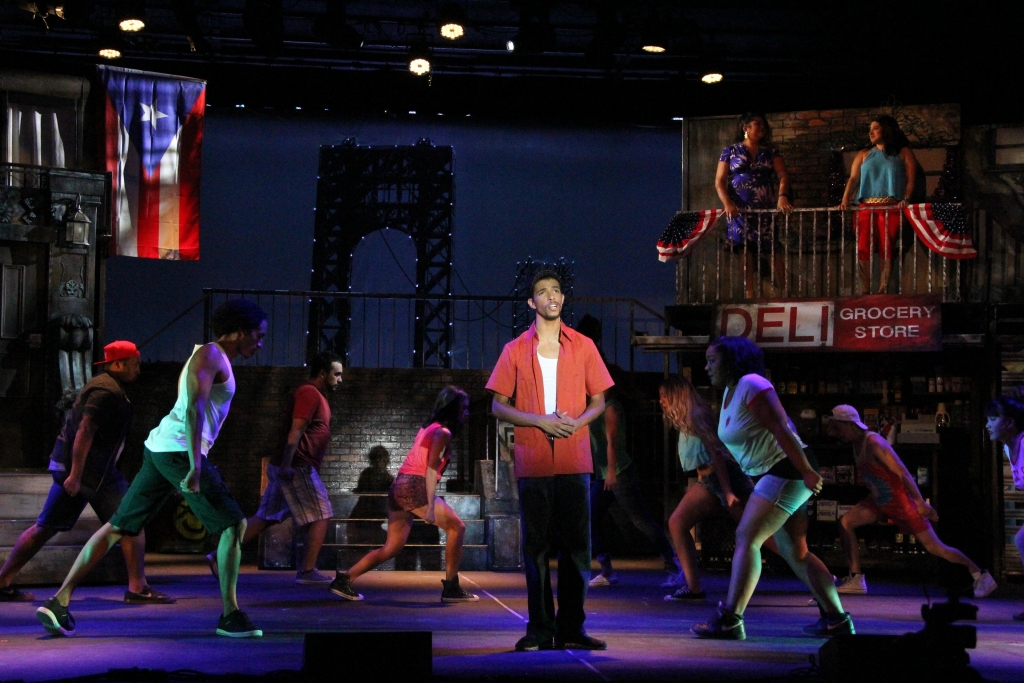 Las Vegas, NV- During the months of June through September, the Super Summer Theatre hosts a variety of different theatre performances for all ages to enjoy. The theatre is nestled among the rolling hills and towering red rock mountains of the Red Rock Canyon National Conservation Area.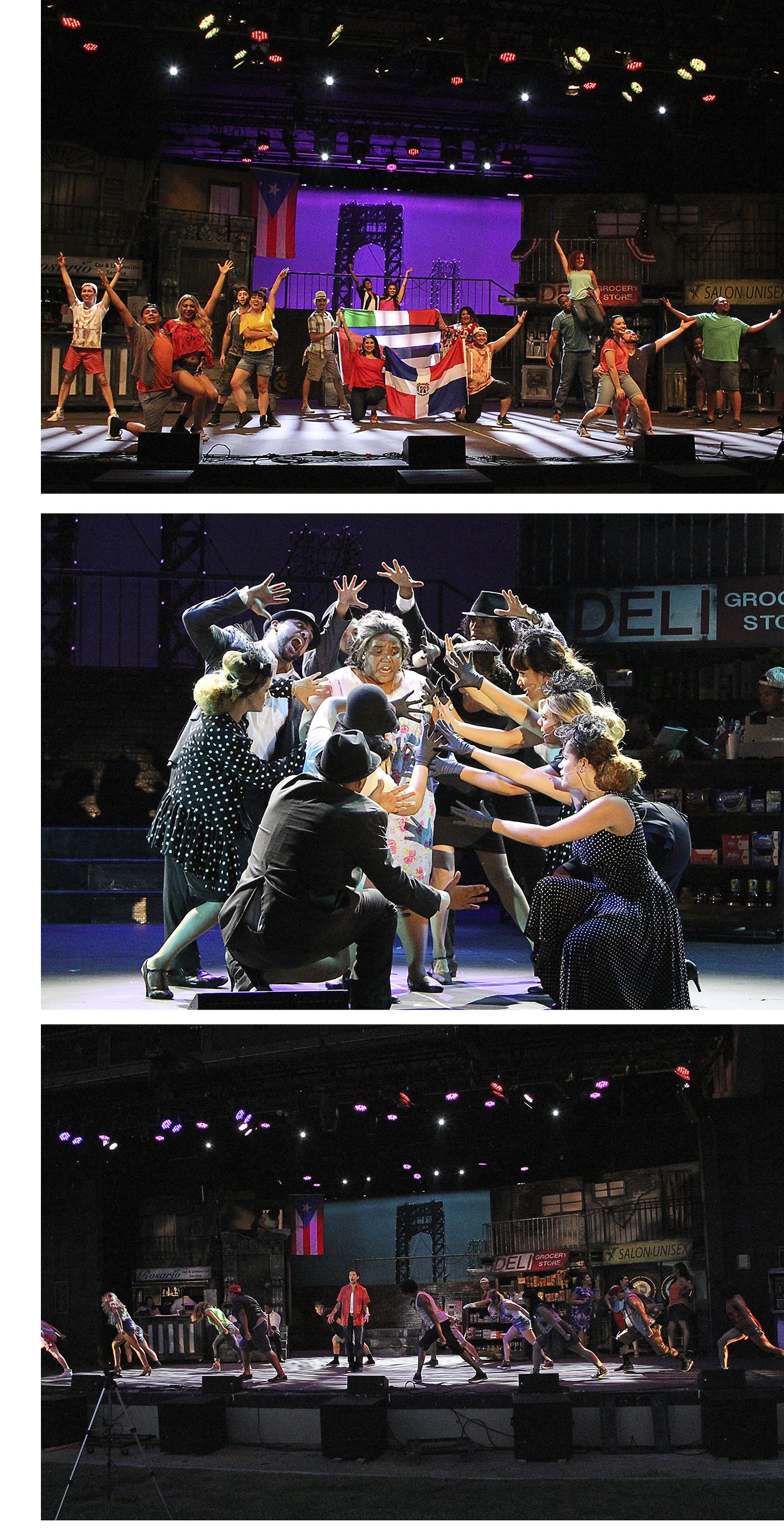 After a successful start to its 42nd season, Super Summer Theatre announced its second show of the season, "In the Heights." Our very own Ellen Bone, one of 4Wall's Systems and Design Project Managers, was approached by director Keith Dotson to return as the lighting designer for the show.
"My first Super Summer show was "Memphis" in 2016," said Ellen. "Keith Dotson, who was an actor in the production, liked my work and asked if I would like to design his next directing and producing project."
Ellen then worked with 4Wall management to secure 8 Martin MAC Quantum Profiles, which 4Wall donated.
The LD utilized the Quantum Profiles to create a realistic atmosphere of the street and the warmth of the people, the culture, and the environment.
"The show is set in the Washington Heights area of Manhattan and is about community and finding your home," explained the LD. "The fixtures allowed me to paint the set with texture and give texture to the dance numbers, specifically for a club scene."
The "In the Heights" show wrapped up last week to rave reviews and 4Wall was proud to have been able to give back to the local theatre community.
"I am incredibly grateful for the support from 4Wall," said Ellen. "The show was empowering for all, including the cast, and wouldn't have looked as good as it did without 4Wall's donation."
To view upcoming shows at Super Summer Theatre, visit there Facebook page here.