4Wall LA Puts on Red Carpet Event for Rings Premiere
By Drew Quinones
Feb 7, 2017, updated Oct 13, 2017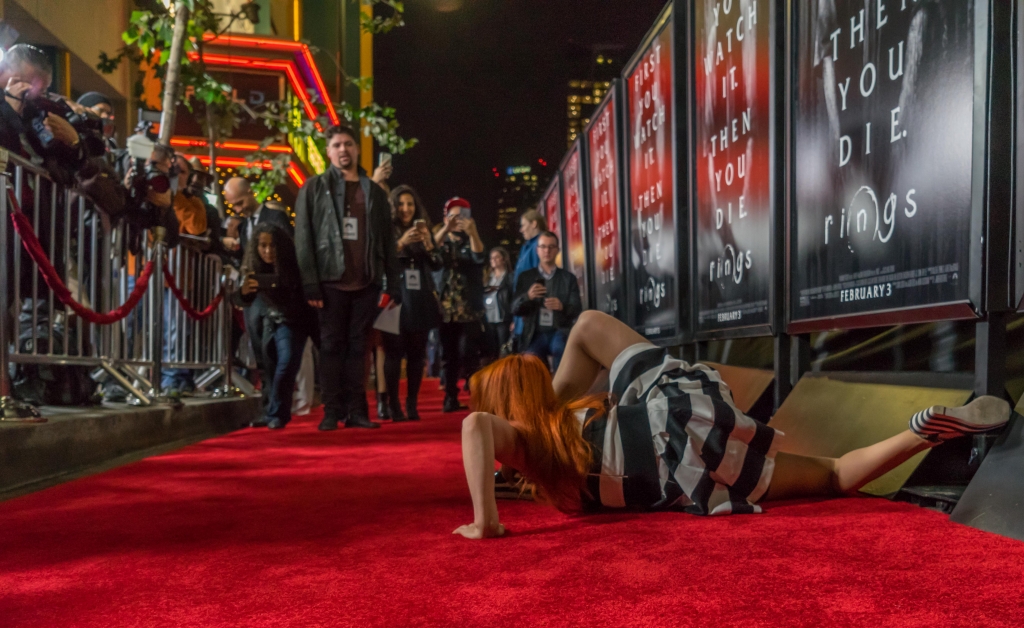 Los Angeles, CA- The premiere for the third installment of "The Ring" series, "Rings," was held at Regal L.A. LIVE last week. The 4Wall LA events team was on-site to setup the red carpet for the star's arrivals.
Senior Account Executive Mary Pat Kasravi worked with Paramount Pictures to bring their creative vision to the red carpet. "We love working with the Paramount Pictures team," said Mary Pat. "They wanted this screening to be very fan oriented, so we created pen banners for attendees to get autographs from the cast."
4Wall also provided carpet, stanchions, crowd control fences, permitting, logistics, fluorescent light fixtures for the press lighting and bus shelter standees for the signage.
Rings is in theaters now.
Photos by: Oscar Del Aguila