4Wall Flies High with LAPD Air Support Division
By Drew Quinones
Jan 27, 2017, updated Mar 6, 2017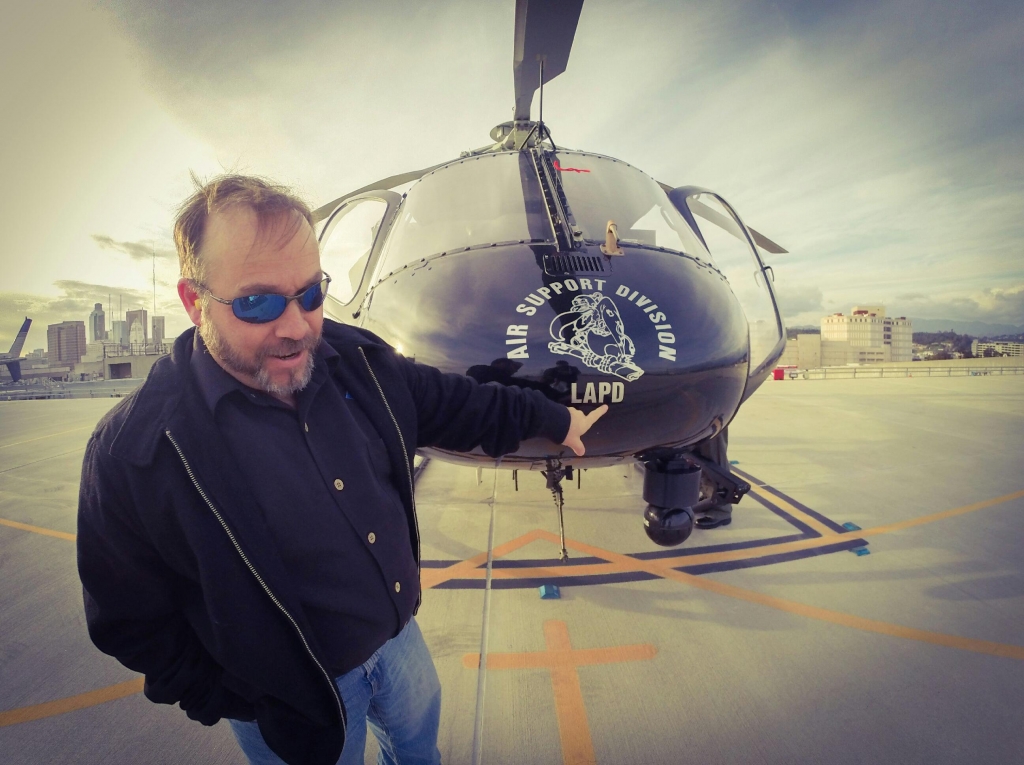 4Wall has developed a great relationship with the LAPD over the years. We sponsor the golf challenge for the William H. Parker Foundation and donate older lighting fixtures to help with their training courses. As a thank you for the help and donations, the police department offered to take up some employees for a helicopter around Los Angeles.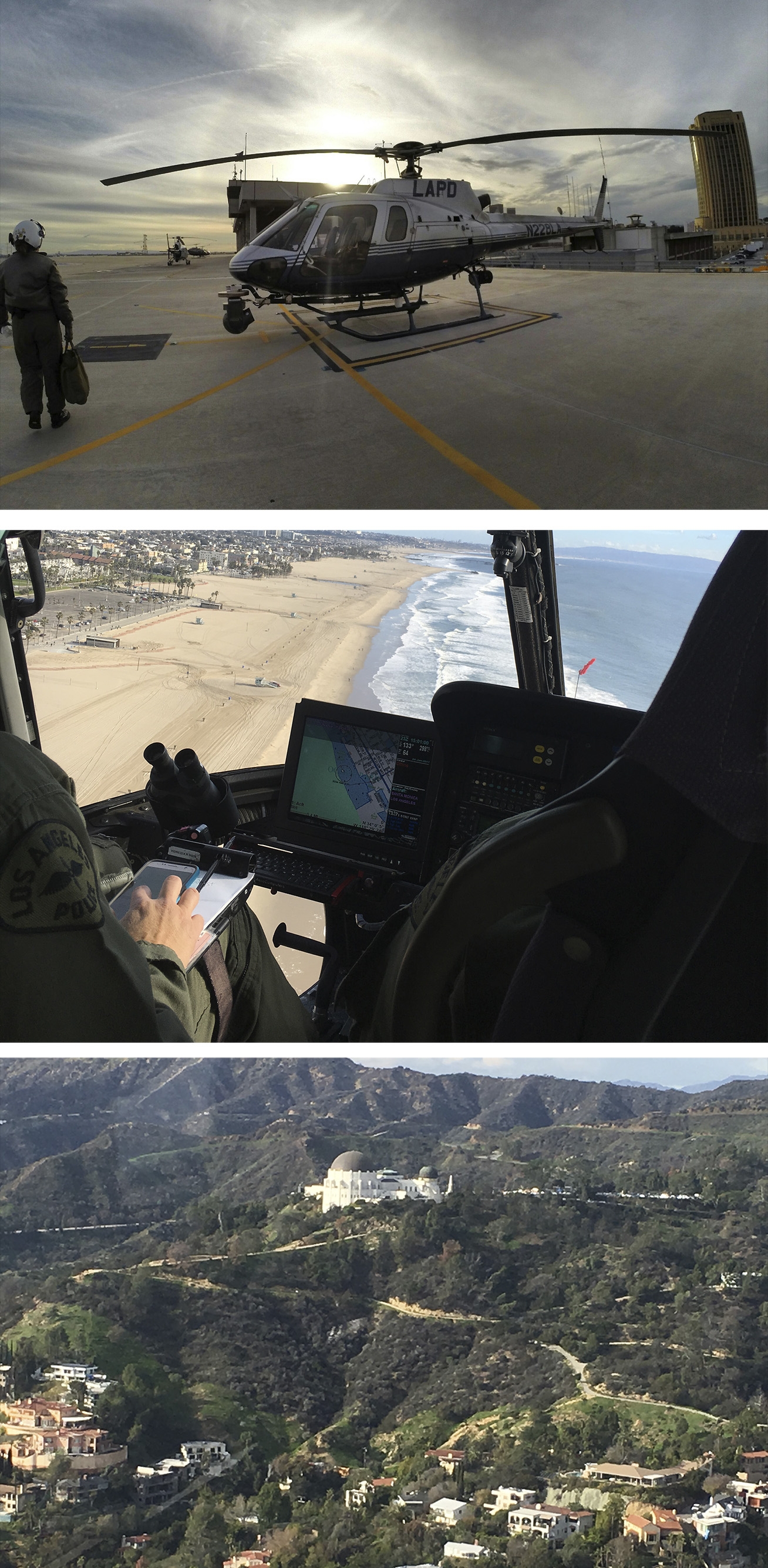 4Wall LA's Operation Manager Tommy Green and TV & Film Department head Oscar Del Aguila took advantage of this once in a lifetime opportunity. Oscar is also the LAPD's event event photographer when he isn't busy working for 4Wall.
Tommy describes his experience below.
"The ride was more than I ever expected. I have taken helicopter tours in the past, a slow, calm ride to see a city from above. This ride was more like a roller coaster 1000 feet in the air! There were moments of calm, sightseeing (Griffith Park Observatory, Hollywood sign, Staples Center, cruise along the  California coastline ), but then when a call would come in, it was all business. Our pilot, Officer Manny Dickerson, and Tactical Field Officer, Officer Renee Bid, were an amazing combination of calm and clarity. Once on scene, our TFO, Officer Renee Bid, would coordinate all the officers on the ground to help the victims ,find witnesses, and also find the person responsible for each situation. All along, officer and pilot Officer Manny Dickerson provided a safe ride, maneuvering quickly and easily to cover any area we needed to be in.
I am a bit of an adrenaline junky, and this ride offered no less than a heart pumping whirlwind of excitement. I highly suggest to anyone who likes flying to take advantage of a flight such as this." -Tommy
Check out some video footage Oscar filmed from the flight below.