Live Design Announces 2015-16 Products of the Year
By Drew Quinones
Created Jun 23, 2016, updated Mar 6, 2017 in
General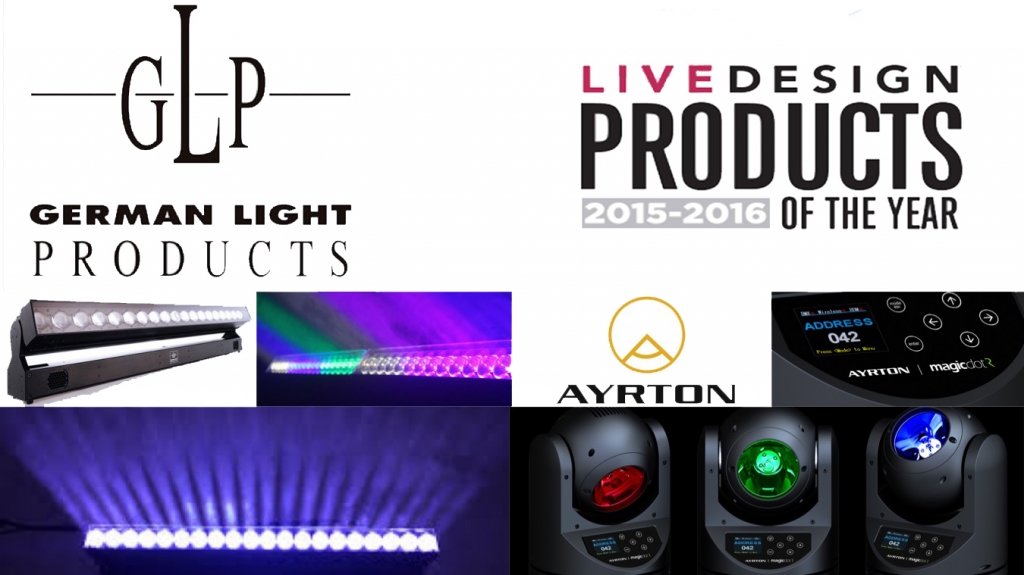 Live Design is a creative and techincal resource for live entertainment professionals in lighting, sound, staging, and projection. Each year a panel of prestigious designers and prgrammers in these fields select their preferred prdocuts to be named as 'Product of the Year'.
The 'Lighting' category is broken up into three categories: luminaire, control, effect, and followspot. We carry two of this year's award winning fixtures in our inventory.
One of the luminaire products of the year is the GLP impression X4 Bar. The impression X4 Bar 10 and 20 are high performance battens offering flexibitlity to today's lighting designer across multiple applications. The X4 Bar 20 is forty inches long utilizing 20 LEDs and the X4 Bar 10 is twenty inches long utilizing 10 LEDs.
The 'Effect' product of the year is the Ayrton MagicDot-R. This fixture is the first professional moving head LED luminaire with a single optical collimator. With its minimalist cylindrical design, the MagicDot-R, capable of continuous double rotation on pan and tilt axes, allows the user to create groups of luminaires and control each light emitter individually in all directions. This fixture is also in our rental inventory.
To request a quote on these award winning fixtures, visit 4Wall.com.