About Us
Press Center
CS Lighting Chooses 4Wall during New York Fashion Week
By on Dec 2, 2015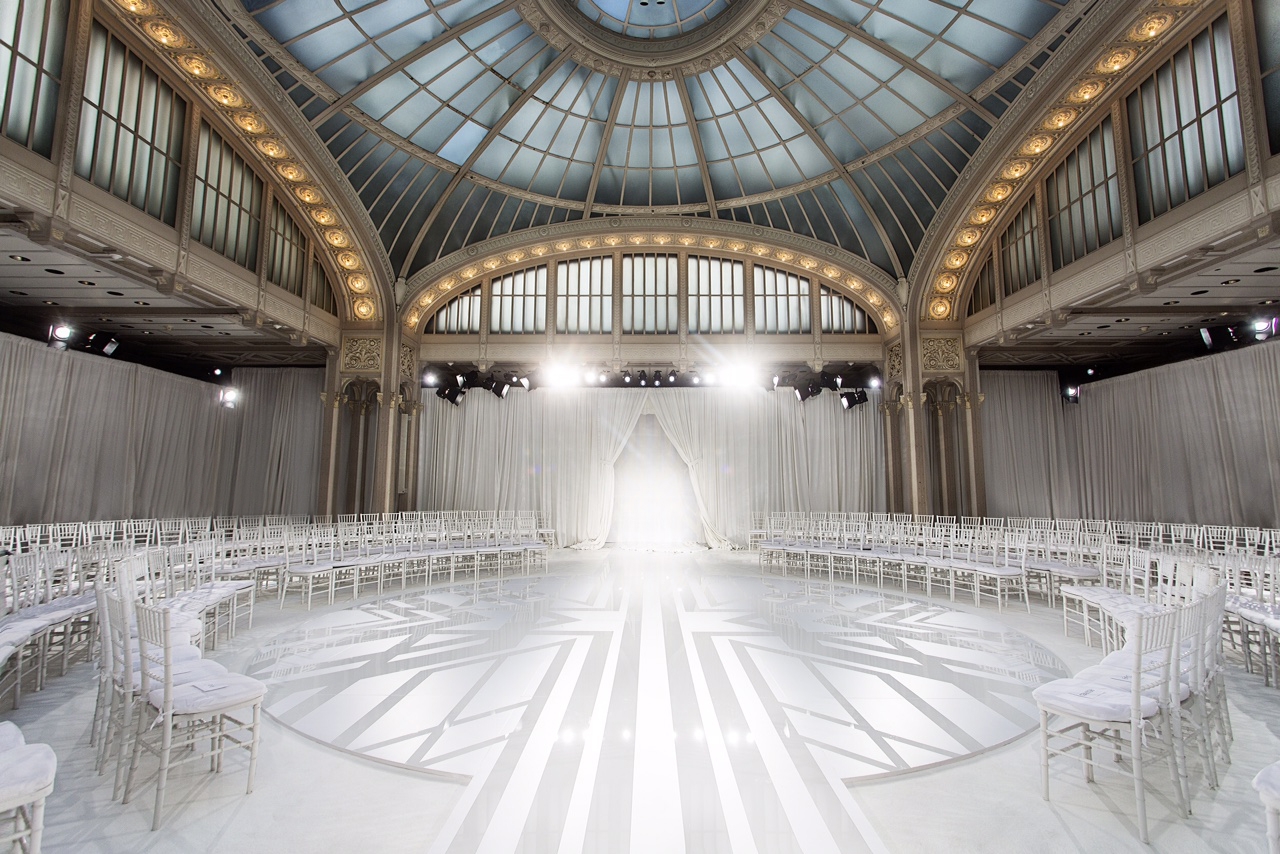 New York, NY- The spectacle that is New York Fashion Week brings the biggest names in the clothing design world into the heart of Manhattan. Packed runway shows and red carpet events ensue, all in need of interesting lighting concepts.
Enter CS Lighting, a global production and design firm, who this year tackled events for brands such as Michael Kors, Estee Lauder, Nicole Miller, Lauren Conrad, and Gabriella Cadena. CS turned to 4Wall New York for the lighting equipment necessary for each specific event.
Shawn Kaufman, Executive Director of CS Lighting, spoke of the challenges inherent in managing multiple brand events during fashion week.
"We're always dealing with compressed timeframes for concept to strike, from load-in to show time," said Kaufman. "Whereas on other productions we may have a few weeks or months to prepare, fashion week requires a timeline of a week or even a few days. We have to make sure we are as detailed as possible and that we have strong teams on each project."
While fashion itself may adhere to trends and styles across brands, the lighting during fashion week can be considered anything but standard.
"The trend in lighting for fashion is that there is no trend," said Kaufman. "One show will want a clean, modern, and open feel that allows the audience to be seen. The next will want isolated, angular gritty lighting where the focus is only on the collection."
For the debut of Lauren Conrad's line at Kohl's, CS divided the space into a social media hub, runway fashion show, cocktail area, and hip backstage location. Keeping with the brand feel of being light, modern, and warm throughout all spaces was key, while also maintaining minimal visibility of the equipment- which included ETC Source Four Ellipsoidals, Pars, and Lustr LEDs, as well as Chroma-Q Color Force LEDs. The rig for the venue also included more than 630 ft. of Tomcat Light Duty Truss.
Meanwhile, for Gabriella Cadena's runway show inside the Celeste Bartos Forum, CS needed to maintain a bright and open feel, matching the natural light coming from the venue's domed ceiling. For this design, Kaufman and his team chose Arri Fresnels to do the heavy lifting, along with more ETC Source Fours.
From venue to venue, CS was able to meet client demand and achieve a variety of looks, all with a little help from 4Wall New York. Kaufman spoke of the equipment provider's assistance, saying:
"4Wall gear and service has always been of the highest quality. We often rely on this when working on our shows that are so last minute, as we know this is not something we can compromise on when on site. The gear is clean, consistent, and performs."
For more information on CS Lighting, visit www.csglobalgroup.com