About Us
Press Center
4Wall Las Vegas Moves to New 122,000 sq. ft. Facility
By on Dec 30, 2014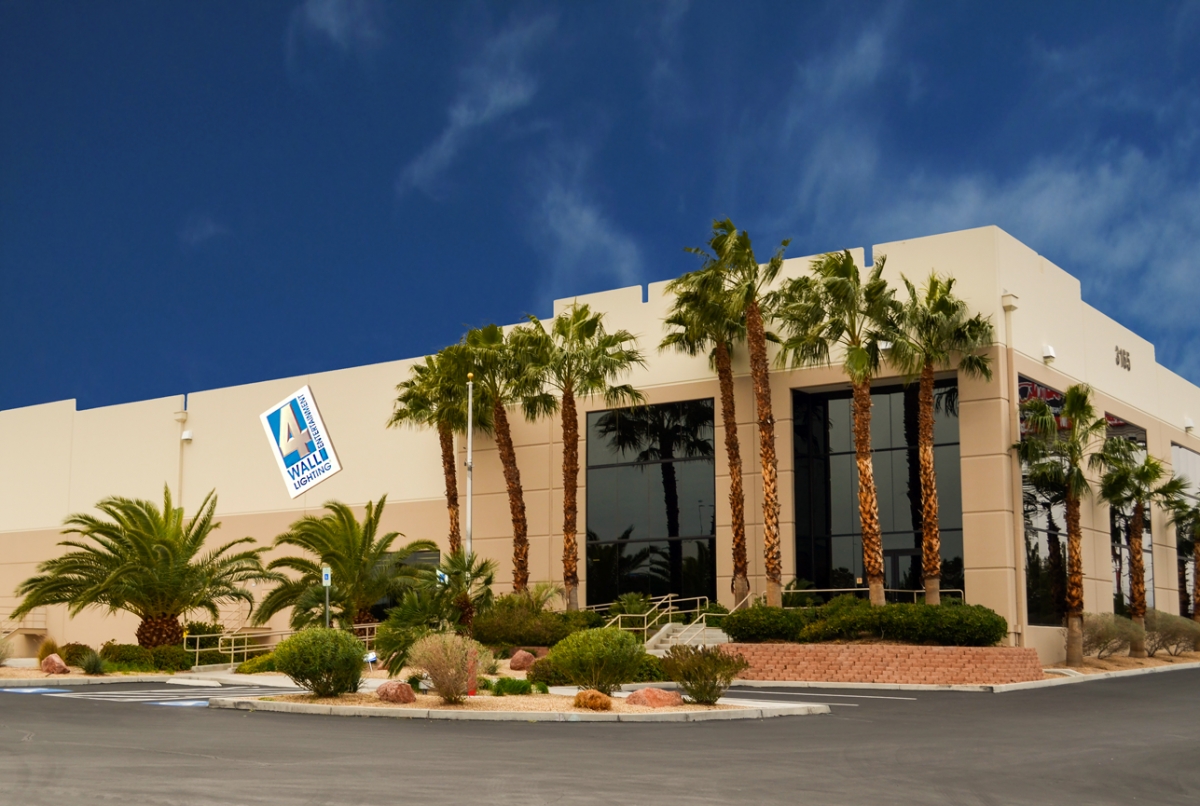 Las Vegas, NV- Many 4Wall locations have relocated recently, with New York, Nashville, DC, and Los Angeles all moving to new buildings during the last few years. Now, 4Wall's flagship corporate headquarters has relocated as well.
Effective January 5th 4Wall Las Vegas will inhabit a new 122,000 sq. ft. facility located next door to the old location.
With more than 17,000 sq. ft. of office space, the new building provides ample accommodations for 4Wall's corporate headquarters staff, as well as national sales managers, Las Vegas rental staff, and the growing Systems & Design division.
The 105,000 sq. ft. shop space includes greatly expanded prep areas along with more room for the moving light, LED, and cable, and custom fabrications departments. A new 7,000 sq. ft. sales cage will provide even more room for stocking necessary expendables.
"It's humbling to move into a space that is more than double the size of our current location in Las Vegas," said 4Wall CEO Michael Cannon. "The hard work and dedication of our staff has led to this expansion, and we know this new building will allow us to continue to serve our clients in the best possible manner."
All pick-ups and returns will take place at the new building as of January 5th. The new address can be found below, and more pictures of the building can be seen at on our Facebook page.

4Wall Las Vegas
3165 W. Sunset Rd
Suite 100
Las Vegas, NV 89118