About Us
Press Center
4Wall Gear Chosen by LG Productions for PEERS Network Gala
By on Nov 19, 2013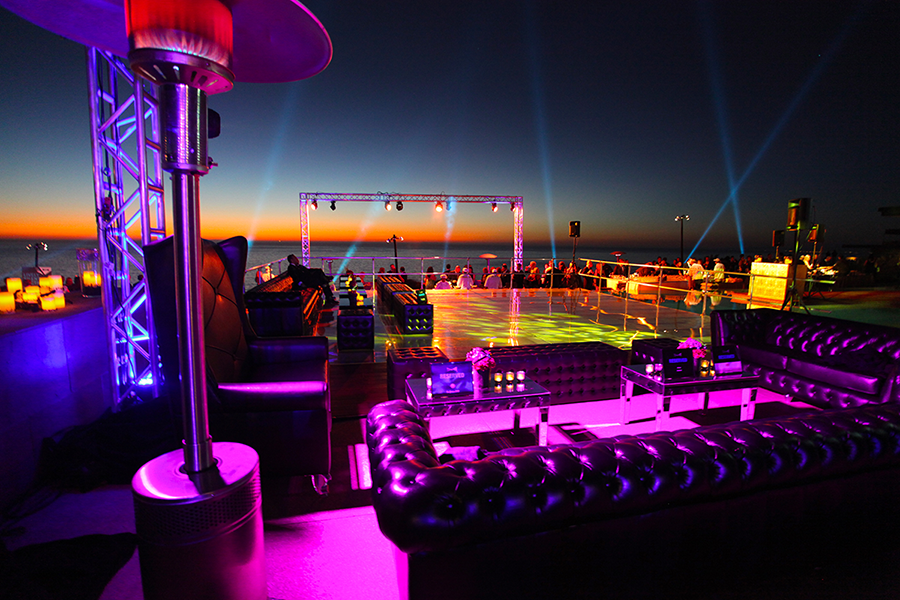 La Jolla, CA- LG Productions was recently called upon to provide full production services for the 5th Annual PEERS Network Black Tie Gala. The company and its CEO Luke Gulley chose a lighting package from 4Wall Los Angeles to illuminate the night's festivities.
Formed in 2009, the PEERS network was established to bring entrepreneurs and executives together with a common goal of giving back to the community. This year's Black Tie Gala served as a benefit for the Challenged Athletes Foundation, an organization dedicated to athletes with physical disabilities.
Held at a private ocean front residence in upscale La Jolla Farms, the event provided an abundance of challenges for Gulley and his team as they created an atmosphere that would do justice to the 50 million dollar view the guests were enjoying.
"We had to load-in the entire event utilizing only a 4 ft. wide pathway," said Gulley. "There were also extreme slopes and stairs that we were forced to navigate with over 60 road cases and a 700 ft. of Cam Lock run from the generators."
4Wall provided a complete gear list highlighted by Martin MAC Auras. Gulley used the versatility of these fixtures to his advantage.
"At the beginning of the event we zoomed out the Auras to wash a large area of bars and food vendors. By the end of the night, we were able to zoom in with the fixtures to provide lighting for the dance floor."
Gulley also utilized Clay Paky Sharpies to accent the amazing view once night settled in on the event. Control was provided by a Martin M1 Console.
Gulley's client was pleased with the event's outcome, as over $300,000 was raised for charity. Gulley himself, who strives to provide his clients with luxury production services above and beyond the norm, was pleased with the 4Wall equipment.
"4Wall LA was great and easy to work with. All the equipment was in great shape, was delivered on time, and had all of the modifications we requested. I can't wait to work with them again."