About Us
Press Center
4Wall Adds Industry Veterans Cassie Krowe & Aulio Valerio
By Drew Quinones on Jan 24, 2019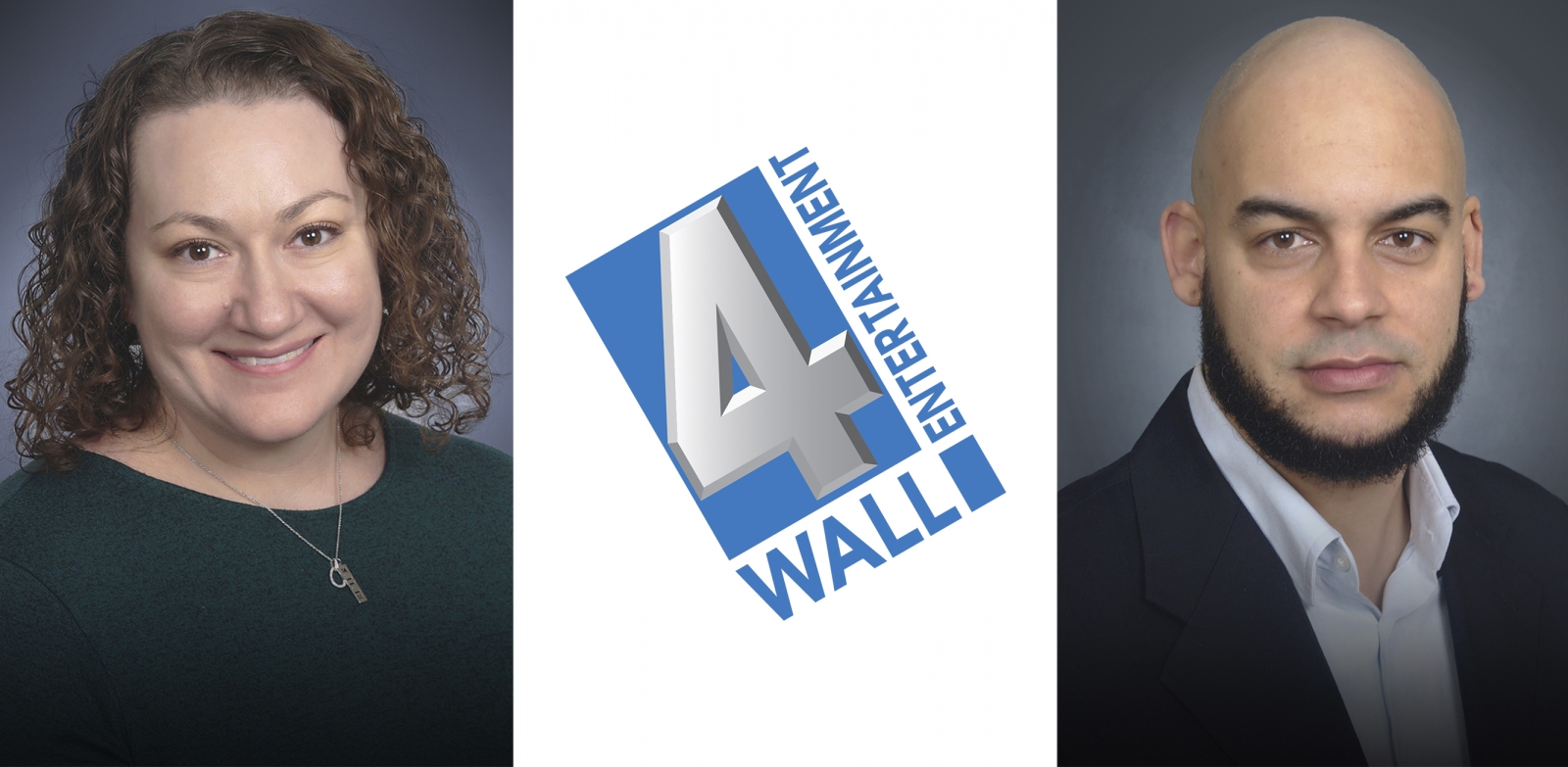 Moonachie, NJ- Industry veterans Cassie Krowe and Aulio Valerio are joining 4Wall Entertainment. Krowe will be working out of the 4Wall New York location as an Account Executive. Valerio will also work out of the 4Wall New York office as an Account Manager.
Krowe brings over a decade of experience to 4Wall. During her 13 years with BML-Blackbird, Krowe worked as a Senior Account Executive and Project Manager focusing her efforts on the corporate and special event markets.
She has worked on such notable projects as the Governor Cuomo Inauguration, Spotify's Annual Holiday and Summer Parties, Colgate-Palmolive Investor Relations Meeting, Tiffany & Co. High Jewelry Event for David Stark Design and Production and more.
Krowe's role with 4Wall will include developing and maintaining customer relationships in the rental and sales market segments along with spearheading 4Wall's ongoing growth in the special events market.
She spoke of joining 4Wall:
"I am excited that my new position allows me to offer clients equipment of superior quality from the vast 4Wall inventory and to be able to support their projects all over the country. I plan to use these resources to offer consistency and continuity for all of their projects."
Valerio has worked in special event production for 20 years. He spent the last 8 years with BML-Blackbird where he worked in many different positions, first as a Lighting Crew Chief and worked his way up to a Project Manager. At 4Wall, he will continue to work closely with Krowe on supporting the corporate and special event markets.
Cassie Krowe can be reached at ckrowe@4Wall.com.
Aulio Valerio can be reached at avlerio@4Wall.com.