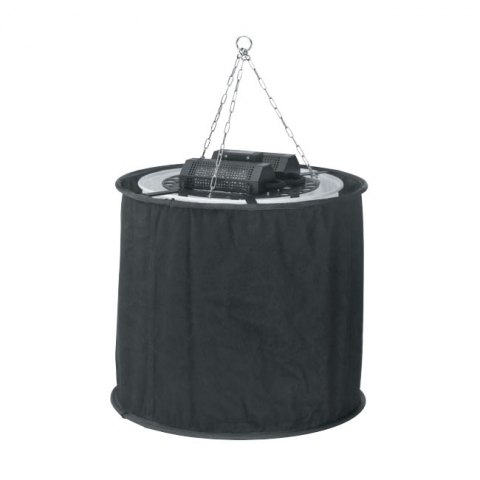 Mole Richardson 2K Spacelite
Details
Description
The 2K Spacelite has a rugged sheet aluminum construction with high heat black powder coated enamel finish. It is great for top lighting large areas. This lantern light can reflect a pool of light downward with the black and internal silk, or remove the outside black skirt for a full lantern effect. 
4Wall Entertainment Lighting is a rental company with locations nationwide. Since 1999 we've been providing quality stage and theatrical lighting equipment from the industry's top manufacturers. Request a rental quote for this item now and receive a response within one business day!
Specs
Features
HEAD: Type 7271
RATING: 120/240 volts. AC or DC, 16.7 amps max.; 2000 Watts
CONSTRUCTION: Rugged, Sheet Aluminum.
HANGER: Attached Chrome Plated Steel Chain.
SIZE: 16-1/2" diameter.
WEIGHT: 7 lbs. (Unit Only).