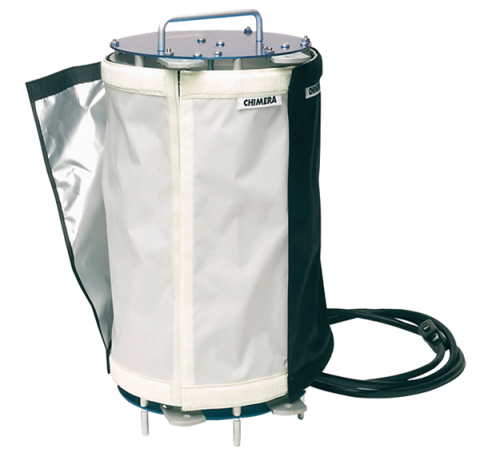 Details
Description
The Chimera Birdcage Lantern Light Bank features an innovative design that offers flexible use - hang it, stand it up, lay it down, or put it on a stand. The light can be shaped with the adjustable black/silver skirt, adding a glow where you desire a small to moderate area of soft accent light. This 120VAC Chimera Birdcage stands approximately 14" (35.5 cm) tall.
4Wall Entertainment Lighting is a rental company with locations nationwide. Since 1999 we've been providing quality stage and theatrical lighting equipment from the industry's top manufacturers. Request a rental quote for this item now and receive a response within one business day!
Features
Rating: 500W
14" Tall
Light can be shaped with the adjustable black skirt.
Screw-in adapter to allow the use of standard household lamps.