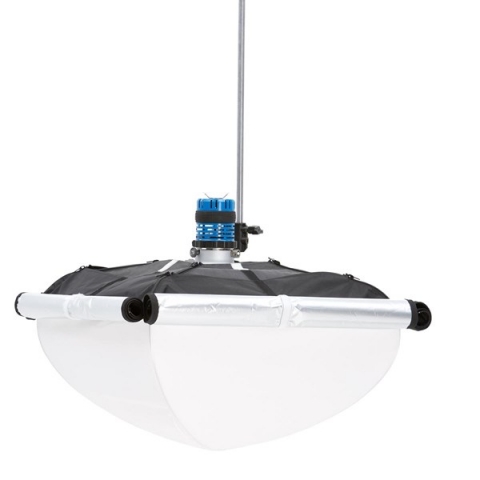 Chimera Pancake Lantern, Medium
Details
Description
Based on the concept of the traditional Chinese lantern, Chimera's line of Lanterns is a great modern-day solution for portable omni-directional soft lighting. The Chimera Lantern Softbox is used by still photographers, filmmakers and videographers, for illuminating entire rooms with soft, even light. This 35" Square x 17" Deep Pancake Lantern takes up less space than a traditional Lantern Softbox.
4Wall Entertainment Lighting is a rental company with locations nationwide. Since 1999 we've been providing quality stage and theatrical lighting equipment from the industry's top manufacturers. Request a rental quote for this item now and receive a response within one business day!
Features
35" Square x 17" Deep
Use this size for casting omni-directional lighting for a medium-sized conference room, or small stage where setup space is limited.